BrookWood Farms III Location
Residential Home Sites

From Creek Turnpike. Exit on South 193rd East Avenue (County Line Road). Turn south and travel to East 141st Street South. Turn east and travel approximately 3 miles. BrookWood Farms is located at the intersection of East 141st Street South and South 248th East Avenue. Rock entrance sign identifies BrookWood Farms subdivision.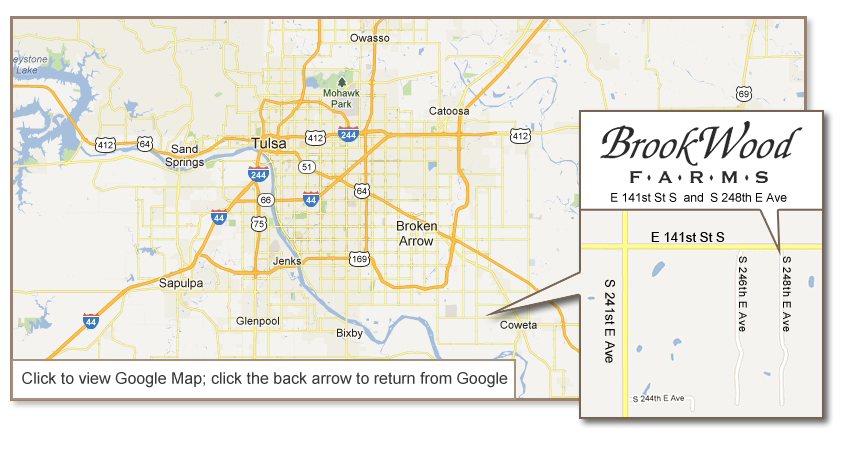 Click on back arrow to return.