WELCOME to BrookWood Farms III

Our Neighborhood:
BrookWood Farms features 1.0 acre - 1.5 acre premium home sites. This small, privatized, upscale neighborhood consists of 27 home sites in Brookwood III. It is situated among mature trees, open spaces and nature, ideal for families with children as well as mature adults and individuals desiring peace and tranquility, "away from the hustle and bustle" of city life. All homes are built by professionals and purchasers can choose their own builder.
The Creek Turnpike is within minutes of this unique subdivision and travel time to downtown Tulsa, during off traffic hours, is approximately 20 minutes. The Golf Club of Oklahoma is 2 miles west and area lakes are within 30 minutes of BrookWood Farms.
The Homeowner's Association is an integral part of the overall plan. The covenants and building restrictions are designed to protect your investment.
A Few of Our Neighborhood Homes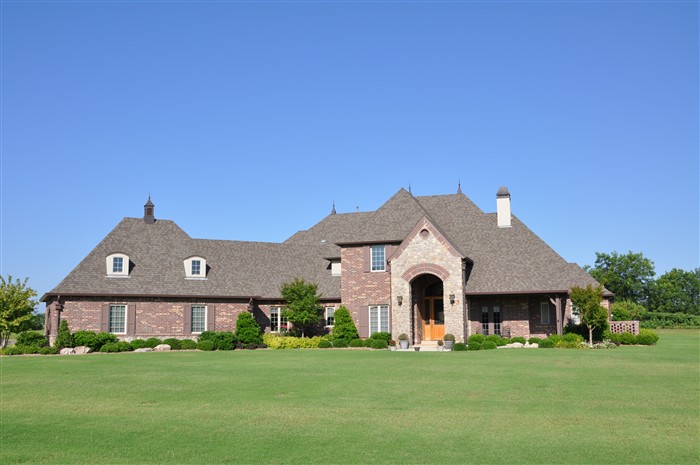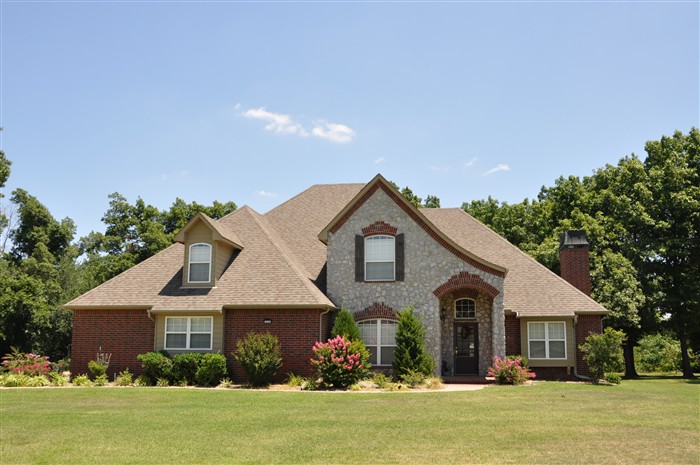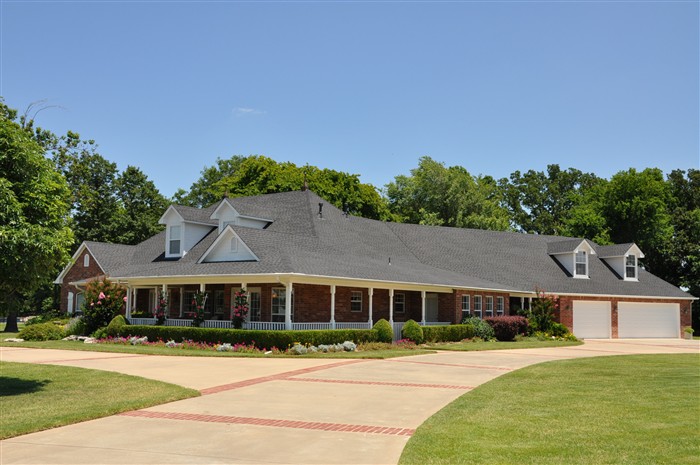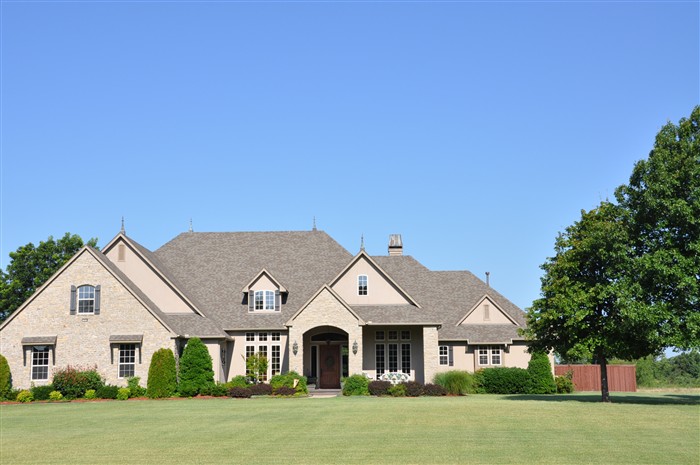 Click image above to enlarge.
Quotes from our neighbors:
"BrookWood Farms…… what a perfect location. Nature is in your own back yard and yet close to Tulsa, shopping and recreational areas."
"This is really a great place to live and one of those best kept secrets"
"Words cannot describe how easy the living is out here. Once you're home, you leave all the hustle and bustle of the busy streets behind you"
Custom Built Homes
1.0 acre to 1.5 acre home sites
Homes range from 3,000 to 5,000 + sq. ft.
3-car side entry garage required
Additional detached garage permitted
Choose your own home builder
Our Neighborhood
Homeowner's Association
Protective covenants
Tranquil Setting
LOW Wagoner County Taxes
School bus pickup at your door
Infrastructure
Lighted and landscaped entrance
All underground utilities
Street lights
Fire hydrants
Rural Water District #5
Broadband (Windstream)
DISH or DIRECTV
Nearby
Okla. State Highway #51 - 3 minutes
Creek Turnpike - 5 minutes
Muskogee Turnpike - 7 minutes
Walmart, Lowe's, CVS - 10 minutes
Golf Club of Oklahoma - 2 miles
Area lakes within 30 minutes
Close to Tulsa shopping and entertainment
BrookWood Farms III Location
Residential Home Sites

From Creek Turnpike. Exit on South 193rd East Avenue (County Line Road). Turn south and travel to East 141st Street South. Turn east and travel approximately 3 miles. BrookWood Farms is located at the intersection of East 141st Street South and South 248th East Avenue. Rock entrance sign identifies BrookWood Farms subdivision.